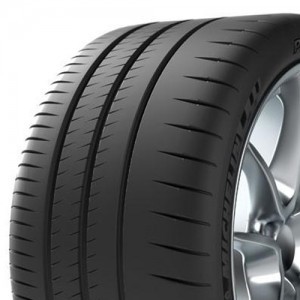 Select tire size
Features Bi-Compound Technology
Has 20% deeper trad depth compared to previous model
Combines Track Longevity Technology 2.0 and Variable Contact Patch 3.0
Features Bi-Compound Technology
Has 20% deeper trad depth compared to previous model
Combines Track Longevity Technology 2.0 and Variable Contact Patch 3.0
The PILOT SPORT CUP 2 from Michelin is an absolute Ultra-high performance summer tire made to excel in a multitude of categories. Engineered with Bi-Compound Technology, the PILOT SPORT CUP 2 provides optimized performances on dry and wet pavements. Its tread depth has been increased by 20% compared to previous model therefore increasing handling on wet roads. It also combines Track Longevity Technology 2.0 and Variable Contact Patch 3.0 to create the ultimate track tire.
Specifications
| | |
| --- | --- |
| Manufacturer | Michelin |
| Studdable | No |
| Season | Summer/4 seasons |
No review available for this product. Be the first to publish a review, click here.